Here are the black women that English-speaking black people think are the most beautiful (See below for how I came up with this list):
Halle Berry (9 lists) – an American film actress, the first black woman to win an Oscar for Best Actress. That was for "Monster's Ball" (2001). Her mother is white. More.
Vanessa Williams (7 lists) – an American beauty queen, singer and actress. She was the first black Miss America (1983).
Angela Bassett (7 lists) – an American film actress, a much better mone than Halle Berry.
Tyra Banks (6 lists) – an American supermodel. She is the first black woman to make the cover of GQ magazine and Sports Illustrated Swimsuit Issue (1997). More.
Gabrielle Union (6 lists) – an American film actress.  More.
Beyonce Knowles (6 lists) – an American singer. She was in Destiny's Child and then on her own. More.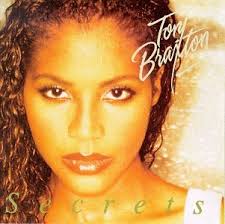 Toni Braxton (5 lists) – an American singer from the 1990s. Best known for "Un-Break My Heart" (1996).
Nia Long (4 lists) – an American actress who plays the lead character in black films and a supporting character in white ones. More.
Naomi Campbell (4 lists) – a British supermodel from the 1990s. A great face and great legs. More.
Sade (3 lists) – a Nigerian-born singer from the 1980s. Her mother is white. More.
Phylicia Rashad (3 lists) – an American actress best known for playing Claire Huxtable on "The Cosby Show" in the 1980s and early 1990s.
Janet Jackson (3 lists) – an American singer, sister of Michael Jackson.
Honourable mentions (those who made 2 lists): Whitney Houston, Tatyana Ali, Serena Williams, Sanaa Lathan, Queen Latifah, Nancy Wilson, Meagan Good, Lena Horne, Laila Ali, Kim Eternity, Jada Pinkett-Smith, Diahann Carroll, Chilli Thomas, Anita Baker, Amerie, Aaliyah.
I have a list of black women just like this only it is according to white people. Here is who made which lists:
Both white and black lists: Halle Berry, Beyonce, Tyra Banks, Vanessa Williams, Angela Bassett.
White only: Iman, Mariah Carey, Thandie Newton, Alicia Keys.
Black only: Gabrielle Union, Toni Braxton, Nia Long, Naomi Campbell, Sade, Phylicia Rashad, Janet Jackson and all of the honourable mentions.
In the white list nearly half of the women had a white parent. In the black list only one in six do. Halle Berry topped both lists.
I made the list like how I made the white one: I put "the most beautiful black women" into Google and went through the first 100 websites. If a website had an open-ended list of beautiful black women, then I recorded the top ten women it had. I threw out any lists that were duplicates and any that were clearly made by white people. That left me with 21 lists. Then I found out which women made the most lists.
Nearly all the lists were done by black people, where the race was knowable, so I think the same is true in general. After all, it is hard for me to imagine a white person picking Nia Long, Meagan Good, Tatyana Ali or Anita Baker. They simply would not come to mind. Most white people do not even know who Nia Long is!
– Abagond, 2009.
See also: